In room 6 we are learning about science. My experiment was about making a healthy, orange, flavoured, fizzy drink.
I used:  less than half a teaspoon of baking soda, sugar (optional).
I squeezed the orange I had cut up with a knife into a cup, then I put a little amount of sugar,  and stirred with a spoon. Last step was to add the baking soda.
The liquid in the cup fizzed up!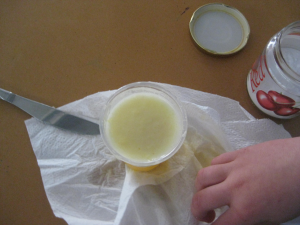 This happened because the orange's acid juice reacted with the baking soda which is a base.  
By:
Matthew Sayegh